Oh my goodness...have i been taking the classes recently.
Beyond Layers
Round Trip
...from lightroom, to photoshop and back again
Blogging Your Way...the 2.0
edition
Blogging Your Way...
Boot Camp
Susan Tuttle's~ photography Tips and Tricks
In taking these wonderful classes, not only am i learning tons of really good stuff and i am also making so many great connections with other bloggers.
So I thought that each time I discover something i think you might like, i will blog about it in my new feature called "to give and to share".
So here goes...my first give and share...
The Alicia Project...
This is one awesome blog that i learned about from Kristina at
Mom's Who
Click

... another blog you should definitely check out!
Project Alicia
is "dedicated to photography, scrapbooking, photoshop, and life projects of all kinds".
Stop by her blog for a visit...i promise you will not be disappointed.
Right now she is offering three free timeline downloads on her Facebook page. By simply "liking" her, it will magically unlock these fun timelines. Insert your own photos, change up her font and words or add your own.... how cool is that?
I used one of her timelines with my images above...too sweet!
Also she hosts a linky party each and every Wednesday...Wordless Wednesday.
Another great way to connect with fellow bloggers/photographers.
This week i am joining in on the party with my photo below.
"live in the sunshine, swim the sea, drink the wild air..."
~ralph waldo emerson~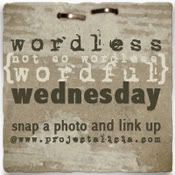 Be sure to click this cute button to see other great wordless wednesday photos.
Well...i hope you like my latest feature...to give and to share.
After all, i think that sharing and connecting is what blogging is all about!
Until next time...
NancyJean